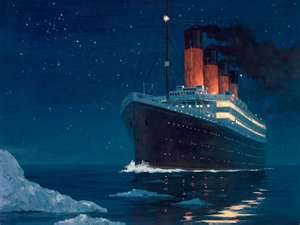 One hundred years since the sinking of the Titanic
Microsoft Teams up with HP to build the Next PC.
I believe deep discussions and planning are already underway. Microsoft will either purchase HP's computer hardware division outright or, preferably, work a deal similar to the one created with Nokia.The two companies will collaborate to build a line of super slick PCs designed by Microsoft and built and distributed by HP.
Continue reading "Microsoft & HP to build the Next PC, One hundred years since the sinking of the Titanic , Future Headline , Read it Now" »