(Reuters) – The U.S. Immigration and Customs Enforcement agency (ICE) said it will end its contract with BlackBerry maker Research In Motion Ltd in favor of Apple Inc's iPhone, dealing a new blow to RIM just months before it launches a vital new device.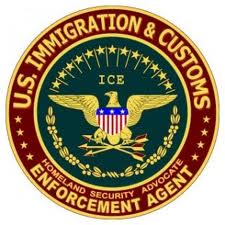 The Real Story here is that the government also evaluated Google's Android OS and found it lacking 
It also said it analyzed Apple's iOS-based devices and Google Inc's Android operating system and concluded that, for the near term, Apple's iPhone services offer the best technology for the agency because of Apple's tight controls of the hardware platform and operating system.
The agency said the iPhone will be used by a "variety of agency personnel, including, but not limited to, Homeland Security Investigations, Enforcement and Removal Operations and Office of the Principal Legal Advisor employees.
Why anybody should be surprised by this boggles the mind GOOGLE IS IN THE BUSINESS OF CAPTURING YOUR DATA AND PROVIDING IT TO THE HIGHEST BIDDER. THAT'S ONE REASON THEY DEVELOPED ANDROID AND PROVIDE IT AT NO COST. THEY HAVE NO INTENTION OF MAKING THEIR DEVICES SECURE. tv
http://www.reuters.com/article/2012/10/22/us-blackberry-iphone-idUSBRE89L0YW20121022