Googles Graveyard, just some of the apps , products and services Google has shuttered Google+ is now on life support.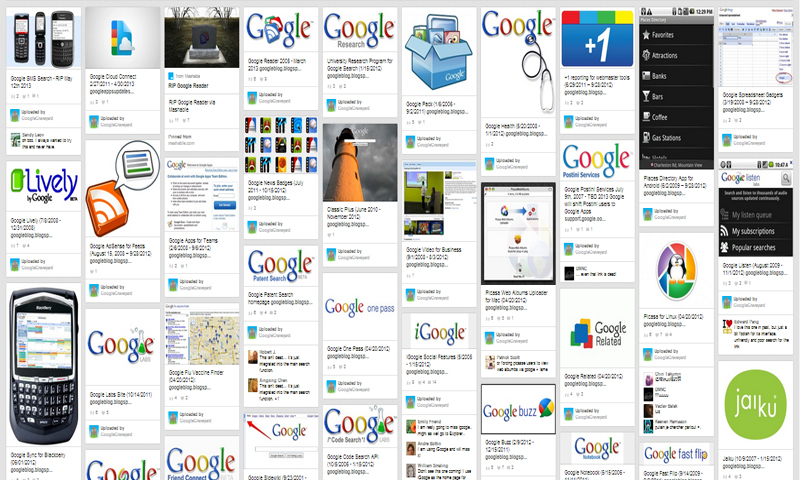 Hi Tech Buddies
Well another week and yet another announcement from Google about shutting down another previously touted service or product.
It seems Google has given up on its stated Dream to challenge Facebook with its Google+ application.
Link here for a well written Slate piece on the dearly departed.
Google's failed effort to topple Facebook as a social media sight, and former scapegoat for other shuttered services an effort we were told that Larry Page was absolutely committed to and devoting all of Googles resources to. Once again people begin asking whats up with Google?
Why do they constanly cancel all these products and services , sometimes after committing fantastic advertising budgets to them, jumping out of airplanes and shifting employee's lives around? Is Google just indifferent to the efforts of their developers, indifferent to its loyal users who devote hours and hours of time and in some cases financial investment to these platforms, products and services only to be abandoned time and time again. Is Google as a company mindless, misguided, poorly managed? Do they not have a business plan?
I thought the answer to all these questions was obvious but I still see articles by tech journalist reportedly surprised when Google kills a product or Service. Whats up with them? Why are they all wasting talk and pencil lead pontificating about about Google's "Noble" ambitions and strategy, is it just click bait or do they really not get it.
First lets say this one more time. Continue reading "Weapons Of Mass Distinction or How Apple dropped the Big One on Google" »